Schools involvement
Our schools involvement program involves the partnership with various International schools on the developing and implementation of a recycling program which encourages teachers and students alike to participate and be a part of, with teachers assisting as mentors. It focuses on engaging students to take greater personal ownership and responsibility for the environment, not only within, but also beyond the schools premises.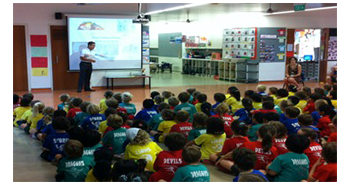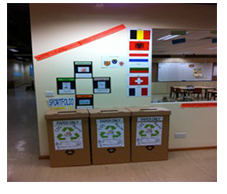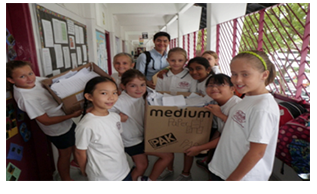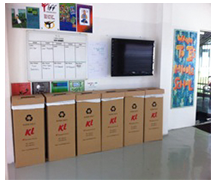 Plant Visits
Plant visits to our facility provides our clients an understanding of what goes on at our back-end operations, after the recyclables are collected from theirs and other premises. A guided tour around the facility showcases the various segregation processes of all the recyclables and how they are being prepped and readied for export to the recycling mills.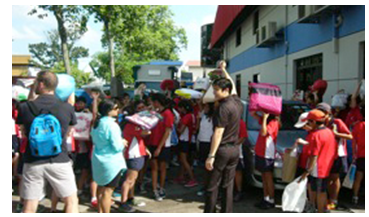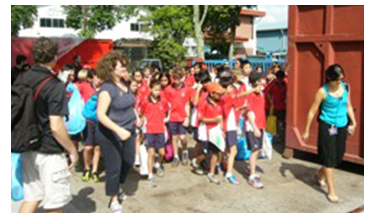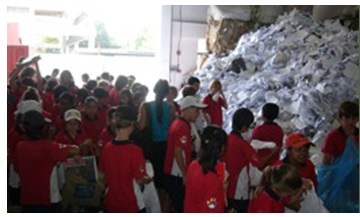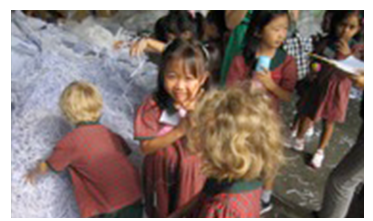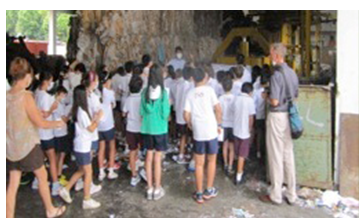 Partnership with Ngee Ann Polytechnic
Since 2011, Impetus has been actively in partnership with Ngee Ann Polytechnic's School of Design & Environment where an internship programme has been developed to allow students from the Hotel & Leisure Facilities Management to participate in the implementation of our recycling projects to our hospitality clients. Through this participation, the students are given an opportunity to learn and gain valuable experiences in some of the hotel's back-of-the-house operations and the eco practices that they adopt.